This Discount Offer Expires In The Next Few Hours!!! Dont Miss Out.
LIMITED STOCK! 

40 PEOPLE ARE VIEWING THIS

,

25 RECENTLY PURCHASED IT.
HURRY! ONLY 15 LEFT IN STOCK!
PROMO ENDS WHEN THE TIMER STOPS COUNT
0
day
2
hours
54
minutes
28
seconds
No More Burnt Toasters
 No More Buying Expensive Toasters
No More Oily Grilling
New Electric MasterChef Griller, Toaster, Nonstick Double Sided With 3 Temperature Setting & Removable Drip Tray
This Product Is Rated

 5 STAR & Made in 

UK & FRANCE
Food is more than something that you eat. Aside from relieving hunger, good food can lift moods and cheer people up. People can even bond over delicious food, and sometimes good food can bring out the best in people.
What's better and more customizable than a hot sandwich? Not much! A sandwich is a simple dish made from two pieces of bread and whatever you want in between them. You can add veggies, meat, and some spread to bread but the HEAT is the real game-changer—and all you need is this Electric Masterchef sandwich maker to make a world-class hot sandwich.
Apart from sandwiches, you can also grill steaks, burgers, fish, and vegetables on this versatile grill. You can prepare different types of food anywhere, at any time!
The Masterchef Sandwich maker is built from high quality parts and has convenient features that will give you a complete and satisfying grilling experience. It instantly heats up with its 1500-watt heating element and rotary temperature knob, which features 3 heat settings (low, medium, high). It opens flat at 180° for double the grilling space, and has a cool-touch handle for a safe and comfortable grip. It also comes with non-stick coated plates that let you achieve perfect grill marks for more delicious-looking (and tasting!) food. After using the maker, cleaning will not be a problem, as it is equipped with a drip tray that catches fats/oils and a grill brush that easily cleans the grill plates.
Limited stock! Items Remaining
14 PIECES
BUY THREE GET ONE FREE
QUICK GRILLING

–Instantly cooks up your favorite food with its powerful 1500W heating element and 3 heat settings (low medium high) From sandwiches to fish chicken pork or steak—this grill can do it all.
BUY THREE GET ONE FREE
 

ADJUSTABLE HINGE

–

The panini grill opens flat at 180° for grilling steaks burgers vegetables and more. This feature allows you to have double the grilling space! Enjoy easy fast and versatile operation for any gathering or party.
Whatsapp or call for enquires: 07034898688 
COOL-TOUCH HANDLE

 – 

Helps you stay safe while you handle your grill and keeps you from experiencing painful burns and injuries
Whatsapp or call for enquires: 07034898688 
FAST & EVEN - 

Grills and toasts food quickly and evenly through its 4-slice non-stick coated plates that let you achieve perfect grill marks. Time for a barbecue party!
Whatsapp or call for enquires: 07034898688 
 HEALTHY & EASY-TO-CLEAN–Comes with a grill brush that easily scrubs and cleans the grill plate and a drip tray that catches excess fats and liquids. Cholesterol will be the least of your worries—just be sure to safely dispose the fats and oils after cooling.
Whatsapp or call for enquires: 07034898688 


Our Customers have introduced their friends (and their friends, friends) to this product and this is what some of them have to say...
Whatsapp or call for enquires: 07034898688 
BUY THREE GET ONE FREE
TAKE ADVANTAGE OF THIS PROMO BEFORE THE PRICE GOES BACK UP!
ONE SANDWICH MAKER = N25,000
 TWO SANDWICH MAKERS = N48,000
THREE SANDWICH MAKERS = N74,000 + GET 1 FREE
Don't miss this special promo for anything…

 
PLACE YOUR ORDER NOW!!! 
Pay On Delivery & Free Delivery

Nationwide
For inquiries or order call or whatsapp: 
07034898688
Pay on delivery PLUS Free delivery for those in Lagos and Ibadan only.
Customers buying from other states must pay #2,000 commitment fee first for shipping, this must be done before we ship to our agent in the state to deliver to you.
When you get the product, you pay for the product to our delivery agent.
This is to make sure, you are really serious about buying this product.
This is because we have made a huge loss by shipping to different states and customers end up not buying by telling us "they travelled", some stop picking our calls, others block our numbers. Thereafter we ship back to the original state thus making us make a huge loss.
N.B   Be very sure:

You have concluded to order for this SANDWICH  MAKER before sending us your details
Be sure you will be cash ready when our delivery man contact you to make delivery
Be sure you will be readily available to recieve your package at the address you send to us or you have someone to recieve on your behalf
Follow The Following Steps to Request For Your Own 
SANDWICH MAKER
You will only pay when this product has been physically brought down to you face-to-face by our courier company.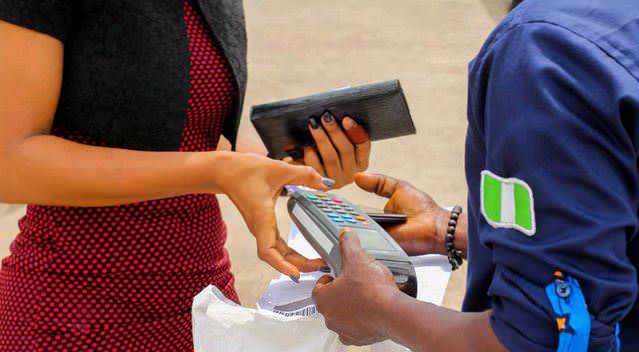 Order Process
Here is How You Can Order For Our products!
METHOD 1
Text Product Name Followed with the below information.
* Full Name
* Phone Number
* Delivery Address + Local Government
Send This Information to 07034898688
NOTE: Make sure your address is well written with full description. eg, No 21, Oba Akran Avenue Street, Ikeja, Lagos State.
DON'T WASTE ANYMORE TIME. PICK UP YOUR PHONE AND TEXT THE ABOVE INFORMATION TO 07034898688 NOW 
METHOD 2
FOR MORE INQUIRIES AND QUESTIONS OF ANY KIND, FEEL FREE TO CONTACT US AND OUR CUSTOMER TEAM WILL RESPOND WITHIN 24HRS. YOU CAN REACH US ON:
07034898688
Copyright 2021 (c)  sandwich maker machine Products Nigeria. All Rights Reserved
THE CONTENT OF THIS WEBSITE, TEXT, IMAGES, PRODUCTS ARE SOLD OR DISTRIBUTED
 BY HEAVY DEALS AND PROTECTED UNDER THE NIGERIAN COPYRIGHT ACT PURSUANT TO NIGERIA AND INTERNATIONAL COPYRIGHT LAWS. COPY/EDIT/USE OF OUR CONTENTS WITHOUT MY EXPRESS WRITTEN PERMISSION AND YOU WILL BE SUBJECT TO THE MAXIMUM FINE/PENALTY IMPOSED BY THE LAW. 
 DISCLAIMER  
THIS SITE IS NOT A PART OF FACEBOOK WEBSITE OR FACEBOOK INC. ADDITIONALLY, THIS SITE IS NOT
ENDORSED BY FACEBOOK IN ANY WAY. FACEBOOK IS A TRADEMARK OF FACEBOOK INC